Dominant Eye
---
Both topics, "hunting" and "altruism", have great potential for criticism and conflict.
Everyone has an opinion on them.

Recently there has been a trend of the healing aspects of slowing down on television there: stressed managers are sent to the woods for a week to camp and relax. In our society you rarely have the opportunity to seclude yourself and simply enjoy the peace and quiet. A TV show showed people fishing: someone caught a very small fish and had to release it according to the rules, because of its size. Before he dropped it into the water, he kissed the fish, even though he knew it couldn't survive long. This contradictory moment triggered something in me. In order to enjoy something or pursue a hobby like fishing or hunting, humans kill other living things.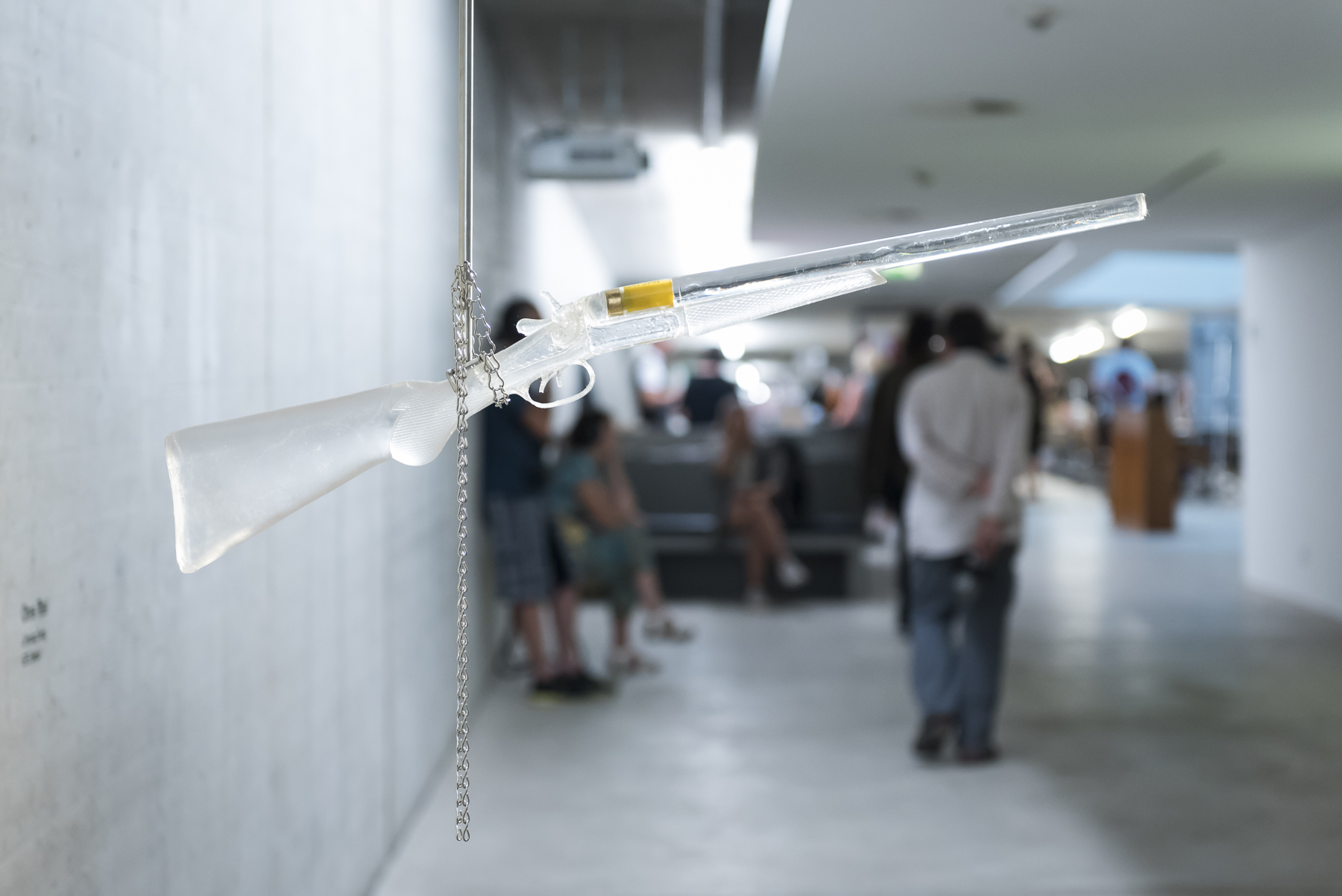 Work/Exhibitions
History
2019
Polyster casting resin, hunting bullet, support fiture, aluminium rod
101 x 16,5 x 6,4 cm
Photo: Ivo Faber
Courtesy of KIT(Kunst im Tunnel)
Exhibitions
Coexistence: The Discourse of the Present-The Echoes of Foreigners
, Sookmyung Women's University Museum (Moonshin Museum), Seoul, KR, 2020
SOMMER
, KIT-Kunst im Tunnel, Düsseldorf, DE, 2019