(My) Teaching Room
---

What happens here?
Here at <Teaching Room>, you have the opportunity to be a Youtuber under the channel "My Teaching Room". The YouTube channel will be livestreaming for 7 hours daily from 11:00 – 18:00. You, as well as anyone with access to YouTube, will be able to view this content.

Who?
Everyone is welcome.

When?
The exhibition will take place from February 3 to February 9, 2020, and the livestreaming will happen daily from 11:00 to 18:00.

How?
There are two ways to participate. If you wish to skip the cue, you can reserve ahead of time with a Helper at <Teaching Room>. Just let a Helper know and he or she will gladly assist you by booking a slot on our timetable under your name. However, if you are not here within 10 minutes of your reserved time, you may lose the booking.

Of course, you can come to <Teaching Room> directly without registration. Upon arrival, please let our Helper know that you wish to partake in the livestreaming. The Helper will then walk you through the process and explain what you need to know before you go live on YouTube.


Note –
The livestreamed video will be uploaded on the YouTube channel, <My Teaching Room>. The content can be edited, however, and all contributed content will be used as a part of artist Ji hyung Song's work.
The content of the livestream is subject to the regulations set by YouTube. The broadcast may be terminated if, and when, inappropriate content is present. Please understand that by agreeing to partake in the livestream of <My Teaching Room>, you consent to the terms and conditions of YouTube and the failure to comply may ensue legal repercussions.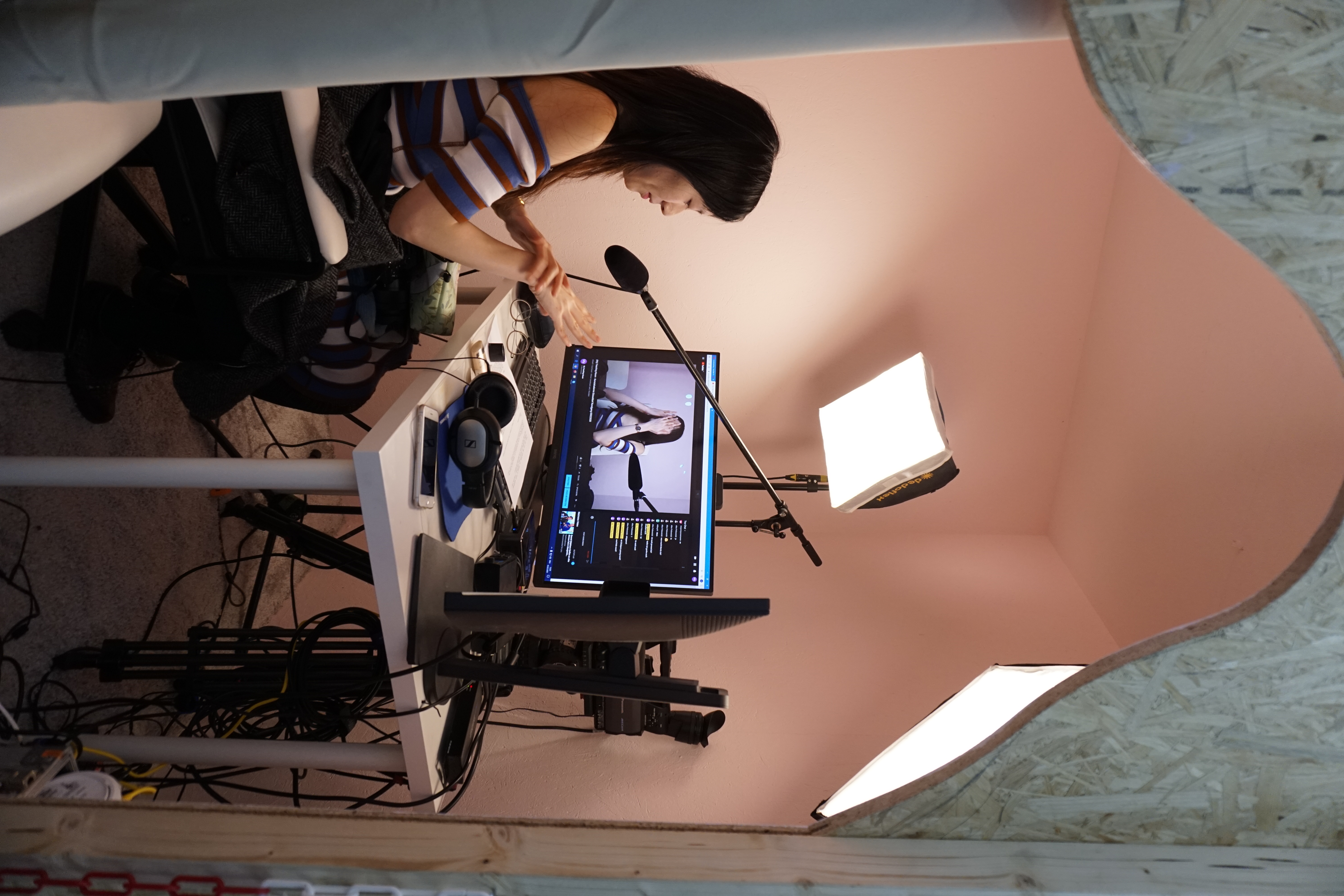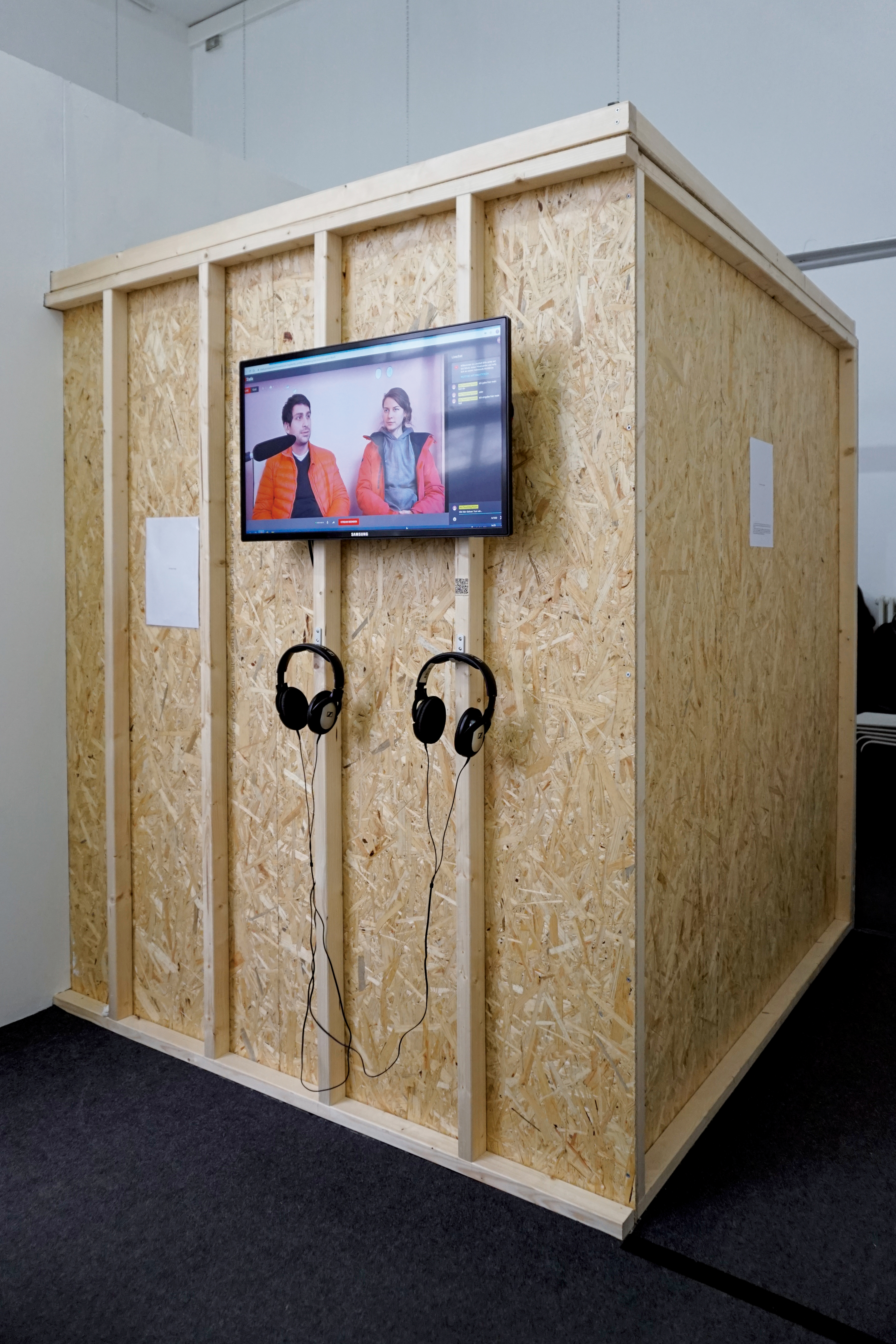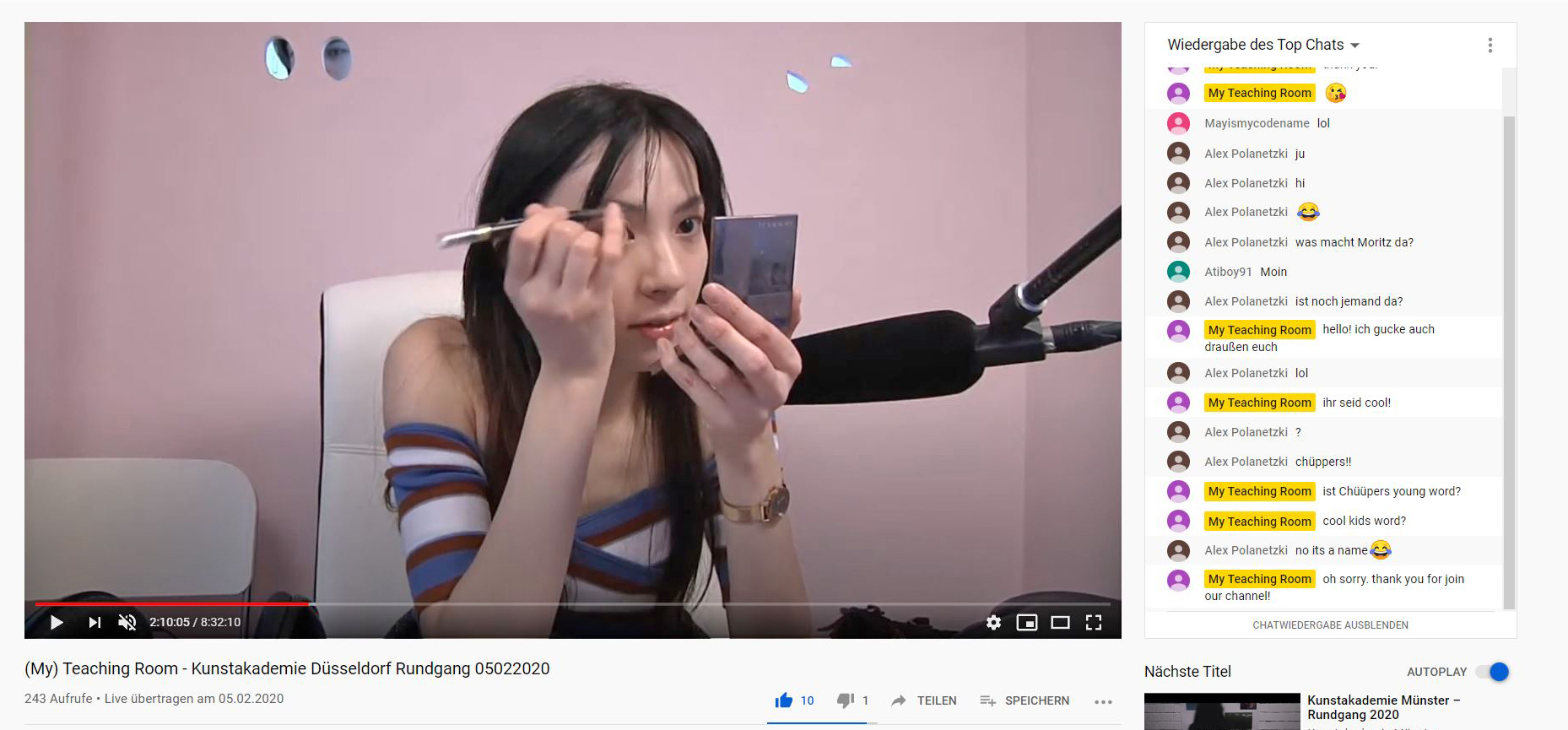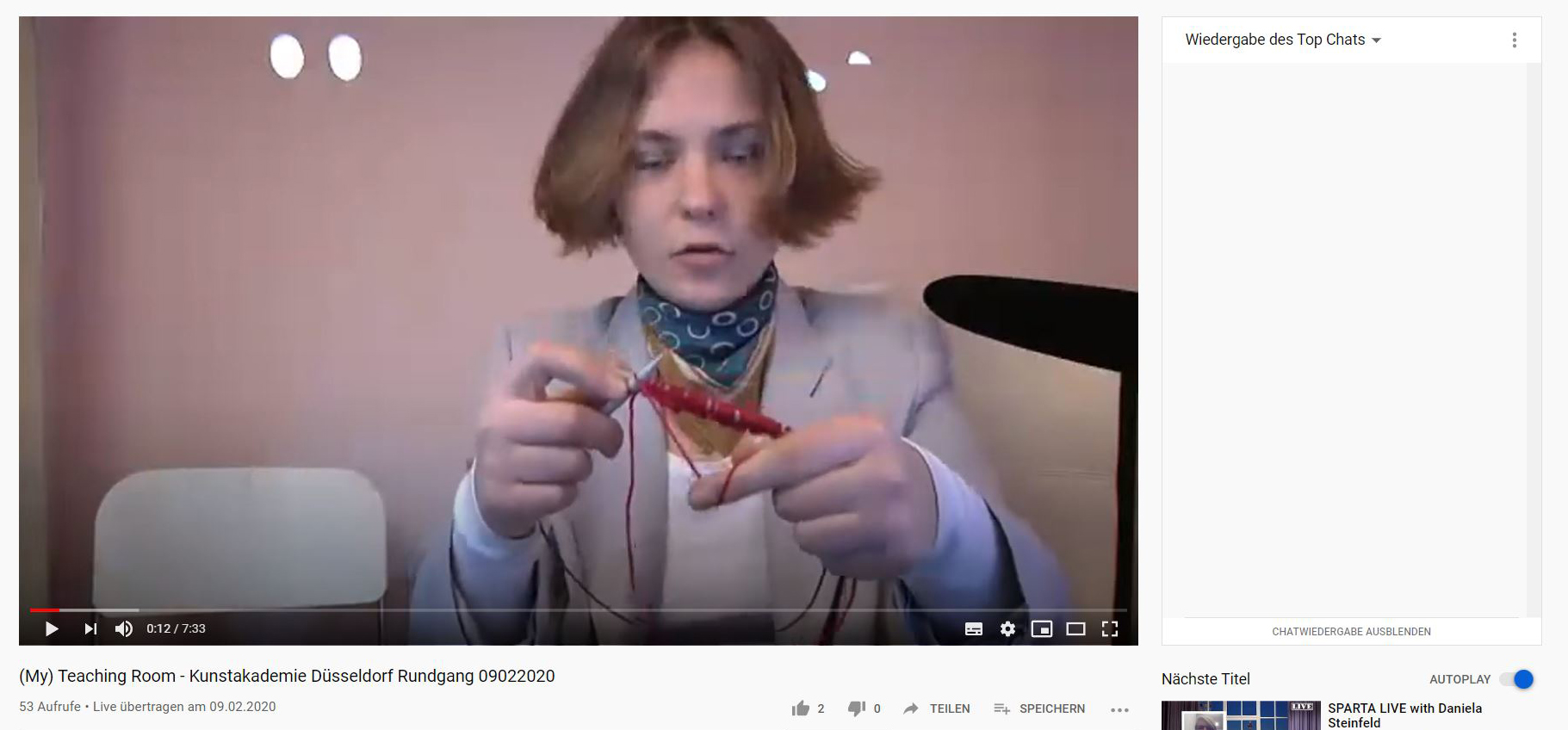 Work/Exhibitions History
2020
Participatory Performance
Wood(OSB, Lumber), curtain, computer, microphone, camera, screen, softbox, etc
215x190x196 cm (teaching room), Dimensions variable
Live streaming: YouTube Channel-My Teaching Room
Photo: Ji hyung Song
Exhibitions
(My) Teaching Room, Online Live Streaming
, Kunstakademie Düsseldorf, Düsseldorf, DE 2020